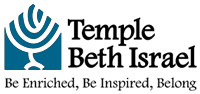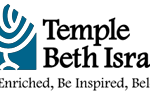 Website Temple Beth Israel, Port Washington
Position Summary:
The Youth Advisor will work collaboratively with the Director of Education and Engagement, supporting the ways Temple Beth Israel engages with all of its youth groups: including Maccabees (Grades 3-5), Kadima (Grades 6-8), USY (Grades 9-12). Youth group typically meets on Tuesday evenings from 6:00-9:15.
Job Responsibilities:
Work under direction of the Director of Education and Engagement and maintain open communication.

Create youth group calendar with Director for the year and work with youth to plan all events for all youth groups.
Develop and implement outreach initiatives to increase the numbers of involved teens.
Promote all youth group events to parents and students in Religious School.
Assist with the running of Canteen during Religious School (3:30-4:00).

Manage publicity for all events using various vehicles such as Facebook, flyers,




emails etc.

Attend USY events with youth group as additional chaperone as needed.
Chaperone offsite trips including but not limited to Midnight Run, NYC trips, and any others scheduled by the Director.
Assist in the organization and execution of the Purim Carnival in conjunction with the parent volunteers.
Staff all Shul Ins and overnight events as described.
Empower teens to feel connected with their Jewish community.
Qualifications:
Desired Skills and Experiences:
Energetic, enthusiastic and friendly

Prior involvement in USY, Camp Ramah or other Jewish Youth organizations, with prior Jewish camping experience preferred
Prior experience working with teens
Proven leadership and, ideally, leadership development skills
Proven Jewish and Youth programming experience
Strong organization and communication skills

Works collaboratively and efficiently



Please note: We are open to creating a package position wherein the Youth Advisor may be brought onto our Religious School faculty. This is a great way for the Youth Advisor to immerse in the TBI community, and is a more lucrative position. Religious School meets on Sundays (9:00-12:00) and Tuesdays (4:00-6:00, 6:15-8:15).