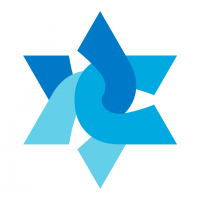 Assistant Regional Teen Engagement Director, CHUSY Region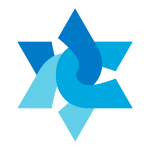 USCJ
Who We Are
USY's mission is to empower Jewish youth to develop friendships, leadership skills, a sense of belonging to the Jewish people, a deep engagement with and love for Israel, and a commitment to inspire Jewish living through meaningful and fun experiences based on the ideology of Conservative Judaism.
What You'll Do
This position supports all USY activities and mission through direct kehilla (synagogue) engagement under the direction of the CHUSY/CRUSY Regional Teen Engagement Director, working specifically for CHUSY Region which includes the Chicagoland area, Milwaukee, Madison, Northwest Indiana.
The Assistant Director is part of a team of regional staff who together, under the direction of the Regional Teen Engagement Director, bring focus, energy, and relationship building to our USY/Kadima youth at the local level. The individual in this position partners with kehilla youth staff, where they exist, to enable local chapters to operate effectively and increase participation of kehilla youth in USY/Kadima programs. The USY/Kadima Assistant Regional Teen Engagement Director implements plans that support the day to day operations of USY and Kadima activities within the Region.
The position reports to the CHUSY/CRUSY Regional Teen Engagement Director, and partners with:
●        Kehilla Relationship Manager (KRM) supporting the Region
●        Youth Commission Chair for the Region
●        Central  District Chair
●        Support Teams at the International Office
●        Chapter staff
●        USY Teen Leadership (Regional and Chapter)
Duties and Responsibilities
The duties of this position include, but are not limited, to the following:
Be a "face" of USY/Kadima and support USY/Kadima in the assigned Region:
●        Represent USY mission and goals, USCJ, and Conservative Movement within the Region
●        Promote USY/Kadima membership and growth
●        Promote all aspects of Regional youth programming, with special attention to Jewish identity, learning, and skill development
●        Support Regional USY/Kadima officers, and committees to ensure effective Regional functioning
●        Support Region's participation in USY's International Convention and Summer Programs
●        Provide a safe environment for all participants of Regional USY/Kadima programs
Administrative Support:
●        Assist in upkeep of the Regional online registration system
●        Troubleshoot and serve as primary support for parents and teens with online registration system
●        Troubleshoot and serve as primary support to chapter staff to ensure accurate membership registration
●        Keep regional contact lists up to date
●        Assist with logistics planning for events
●        Manage mass communications and maintain a social media presence
Support USY Chapters:
●        Communicate regularly and effectively with lay and professional youth leadership of affiliated kehillot
●        Implement a consistent and inclusive approach to the engagement of new USY/Kadima members
Teen Leadership and Learning:
        Empower and support teen leadership in planning and execution of conventions and other Regional activities and initiatives
●        Develop leadership skills of teens within the Region; provide ongoing coaching and mentoring; leverage learning materials developed at the International Office to promote consistent skill development among teens
●        Support ways to engage teens in Jewish learning
●        Implement USY learning curriculum at the Regional and Chapter levels
What You'll Need
Skills
●       Strong leadership and organization skills
●        People management skills
●        Program planning and implementation
●        Relationship building
●        Conflict management
●        Facilitation skills
●        Strong oral and written communication skills
●        Knowledge of Microsoft office and Google Suite
Experience
●        Experience working with teens
●        Experience with systems and data management
●        Knowledge of Jewish practices and demonstrated commitment to a Jewish community
●        Commitment to Conservative Jewish living
Preferred Education and Experience
●        Minimum – degree from four year college or university
●        1 to 3 years of experience working in related fields
●        Experience in leading youth groups and programs in a non-profit organization or equivalent
●        Training in a field that will enhance ability to be a greater service to youth and youth programs
●        Combination of experience and training that provides the required knowledge, skills, and abilities
●        Commitment to personal growth and ongoing education
Work Environment
This position operates from the Chicago USY office located in Northbrook, IL.
Position Type/Expected Hours of Work
This is a full time position, exempt from overtime, which will require extended hours due to evening and weekend events.
Travel
Must be able to travel on regular basis to Regional and Chapter events.  This includes evening and weekend responsibilities. Travel to International Convention and occasional travel to USCJ staff meetings.
Additional Eligibility Qualifications
Must have authorization to work in the U.S.
Valid driver's license
Background check
Other Duties
Please note this job description is not designed to cover or contain a comprehensive listing of activities, duties or responsibilities that are required of the employee for this job. Duties, responsibilities and activities may change from time to time.