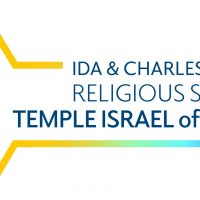 Shabbat Songleader on Zoom
Part Time
Anywhere
Closing date: Aug 31, 2020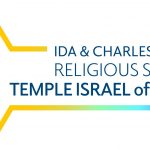 Website TEMPLE ISRAEL OF NATICK
Shabbat Morning Songleader (on Zoom)
Temple Israel of Natick, MA (conservative), is looking for a song leader to lead a 30-45 minute Shabbat morning service (selections from Pseuki d'Zimrah and Shacharit) on Zoom for our middle school students in September and October this Fall.
The ideal candidate will be able to share and spread ruach, leave us singing, and say, "I can't get that song out of my head." Our community allows instruments on Shabbat mornings in youth and family services. If you are familiar with the traditional liturgy and excited to innovate, we'd love to hear from you! We are also open to mindful moments during tefilah.
Services will take place from about 9:15-10 am ET on Shabbat mornings.
Our RS will be remote in September and October, and since it's unlikely we will be gathering in large groups and singing after that, there is a good chance this position will be available all year. We do not expect the song leader to work on Rosh HaShanah. Sukkot and Simchat Torah are possibilities.
Since services will be on Zoom, candidates need not be living in the Boston area.
Pay: $60/session
To apply: Please send an email and resume to Robin Kahn (Robin.Kahn.TIN@gmail.com). If you have a video of yourself leading or singing, we'd love to see that too!