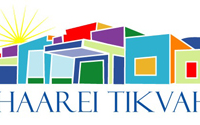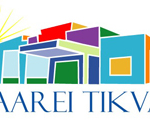 Website Shaarei Tikvah
What is the Position?
We are looking for a dynamic, organized, and creative educator to create opportunities for engagement of our teen population. This part-time role works in partnership with the Education Director, Rabbi, and Cantor in designing and delivering the programming.
What are the Responsibilities?
We are looking for a candidate who will:
Engage our teens in

Gesher

, our new monthly experiential learning

program

Develop engaging curricula for

Gesher

programming

Plan and manage all logistical requirements

Manage all marketing, publicity, and outreach for programs

Teach our weekly Zayin elective

Design engaging electives to meet the interests of our b'nei mitzvah age students

Manage and facilitate USY programs

Mentor USY board and leaders in programming

Engage the broader teen population

Supervise youth group events on-site and in the community

Promote attendance at regional and national USY events

Collaborate with staff on design and implementation of teen-focused holiday celebration

High Holiday Services (Rosh Hashanah, Yom Kippur)

Chanukah

Tu Bishvat

Purim

Pesach

Yom Hazikaron, Yom Ha'atzmaut

Lag B'Omer

Shavuot

1-2 service days per year

Lead a monthly "Shevet" (boys)

or

"Rosh Chodesh: It's a Girl Thing" (girls) using curriculum provided by Moving Traditions
Qualifications:
Bachelor's Degree in Education or Jewish Studies or a related field.

Master's degree in Jewish education preferred.

Knowledge, comfort, and experience in Jewish Education including Hebrew expertise, familiarity with Jewish history, holidays and texts.

Camp experience preferred

Previous teaching experience (classroom or experiential) preferred.

Effective written and oral communication skills with the ability to foresee/analyze educational/administrative challenges and to develop solutions.
Interested in learning more about the position?

We are looking for someone to start in August 2019

Approximately 50 hours per month

Salary is competitive
Contact Education Director, Rachel Mann (rachel@shaareitikvah.org)