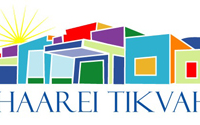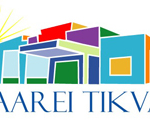 Website Shaarei Tikvah
About the Position:
Shaarei Tikvah is a Conservative synagogue in the heart of Scarsdale, NY. At Shaarei Tikvah's religious school (K-7), we seek to inspire our children with a sense of wonder and appreciation of Judaism's rich heritage and culture. Our weekday-only program (Monday and Wednesday 4:00 – 6:15) provides a strong foundation in tefilah, Israel, holidays, Hebrew, and Bible stories, incorporating music and the arts in unique activities that make learning fun. Through questioning, creating, active participation and special family programs, children experience and learn about mitzvot, Torah, Shabbat, holidays, Israel and Jewish history.
Our educators will:
Envision our curriculum with the support and guidance of the Education Director

Design and facilitate thoughtful, engaging lessons

Collaborate with fellow educators to grow a strong, meaningful curriculum during monthly professional development
We are looking for innovative, engaging, passionate educations who have ideally worked in a Jewish setting (informal or formal) and enjoy working with children. A degree in Education or related field is preferred.
How to Apply:
Please send your resume to the Education Director, Rachel Mann at Rachel@Shaareitikvah.org.
Schedule of Classes:
Tikvah Tots (Toddlers 2-4)
Parent/caregiver and child program
Mondays, 4:15-5:15 pm
Shorashim and Aleph (Grades K & 1)
One Day – Mondays, 4:00 – 6:15 pm
Bet (2nd Grade)
One Day first semester (Mondays), 4:00 – 6:15 pm
Two Days second semester (Mondays & Wednesdays),
4:00 – 6:15 pm
Gimmel (3rd) Dalet (4th) Hey (5th) & Vav (6th)
Two Days (Mondays and Wednesdays), 4 – 6:15pm