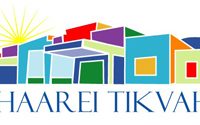 Synagogue Administrative Assistant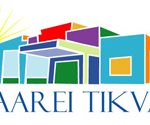 Shaarei Tikvah
Shaarei Tikvah ("ST") is a progressive, engaged Conservative community in Scarsdale, NY.  Our community of almost 200 members has grown 18% in the past two years.
We seek an organized individual to support our Operations Manager, clergy and Religious School Director and to assist congregants with administrative queries or needs.
We are currently working remotely and need part-time support, approximately 20 hrs/week. Starting salary is $20/hour.  As we resume on-site operations we are open to adjusting the time and scope of day-to-day duties that fit what will likely be evolving needs. Obviously these are unprecedented times and our goal is to find a mutually agreeable work arrangement.
Requirements:
Excellent verbal and written communication skills, including correct grammar & punctuation
Strong computer literacy and ability to learn new software quickly: Word, Excel, GoogleDrive, CRM, Chaverware/ShulCloud, HebCal, Zoom
Social media savvy – can post to FB, Instagram, edit our website, create weekly newsletter using text and graphics
Familiarity with Judaism and the Conservative Jewish calendar
Attention to detail
Eager to learn and able to self-motivate, can-do attitude
Sense of humor, lots of patience and team-player
Job Duties & Responsibilities include but are not limited to:
Assisting lay leadership with administrative support for religious, social and fundraising events and programs, and creating ways to pivot these from in-person to virtual as necessary
Preparing weekly announcements, updating website, assisting with Gateway newsletter, sending yartzheit reminders.
Preparing Shabbat materials for clergy and lay leadership.
Tracking synagogue donations and sending acknowledgments.
Tracking and helping schedule Torah & Haftarah readers
Assisting with funeral arrangements for bereaved families (shiva minyans, meals, etc.)
Please send your resume and a cover letter to jobs.shaarei.tikvah@gmail.com. We look forward to hearing from you.