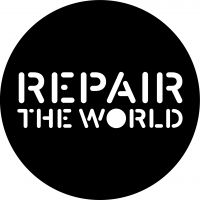 Repair the World Fellowship
Full Time
Closing date: May 31, 2019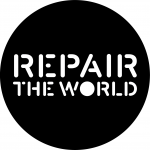 Website repairtheworld Repair the World
We're looking for courageous, innovative and compassionate leaders who want to spend 11 months accelerating their professional networks and personal growth, while addressing social inequity through meaningful service and recruiting the Jewish community to volunteer alongside them.
Think you have what it takes? Applications are accepted on a rolling basis. Apply ASAP– only a few spots are remaining.
The Repair the World Fellowship is a unique 11-month opportunity for individuals ages 21 – 26 who are passionate about social justice, community engagement, and meaningful service.
Fellows will recruit, train, and serve alongside volunteers to bring about real community change and address social issues such as hunger and education. Repair the World will provide training, a living stipend, health insurance, communal housing, and other perks. We currently place Fellows in Atlanta, Detroit, Miami, New York (Brooklyn & Harlem), Pittsburgh, and Philadelphia.
For more information please contact recruitment@WeRepair.org.
About Repair the World
Repair the World is a national nonprofit dedicated to making deep and meaningful volunteer service a central part of Jewish life. We enable people to transform their neighborhoods, cities and lives through meaningful service experiences, rooted in Jewish values, history and heritage.
Through our signature program, The Repair the World Fellowship, we're diving deep in four of the most vibrant and socially innovative cities in the U.S. – Detroit, New York, Philadelphia and Pittsburgh. Each site has a cohort of full-time fellows, a portfolio of long-term and episodic service opportunities, partnerships with local organizations and a store-front hub called the Workshop that serves as headquarters for trainings, events, and the daily home-base for Repair fellows, staff, and community volunteers.