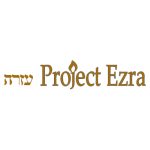 Website Project Ezra
Project Ezra of the Lower East Side
DIRECTOR OF PROGRAMMING
For more than 40 years, Project Ezra has been providing a supportive Jewish community to the elderly onNew York City's Lower East Side.
Project Ezra is looking for a dynamic person to join its leadership team, with a particular focus on programming. The person will be in charge of daily groups as well as large group programs, and trips to schools and synagogues.
The desired candidate will:
Have experience in all aspects of programming– from developing and creating them to implementing them.
Have a degree in Jewish Education or Jewish Communal Service
Be able to see the big picture as well as the details that go into successful programs
Have natural leadership and personable qualities
Be able to calmly trouble shoot and multi task
Be able to organize and carry out intergenerational programs between the elders of Project Ezra and synagogues and schools
Be knowledgeable about culture and practices, and have a deep familiarity with the Jewish community.
Be able to make connections with Jewish institutions in the tri-state area in order to develop more -and creative- programs.
Be available on several (approximately 8) Sundays during the year
Camp experience is relevant—particularly Rosh Edah experience.
Salary is $37,000 for 24 hours–spread out over 3 or 4 days (with comp days off for Sundays)
This position is on track to become a Co-Director of the agency
Only those candidates selected for interviews will be contacted
PLEASE SEND RESUMES TO PROJECT.EZRA@protonmail.com