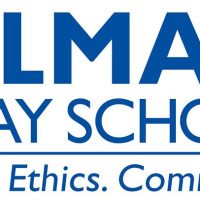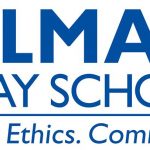 Website Perelman Jewish Day School
Perelman Jewish Day School (pjds.org) was founded in 1956 and now serves 350 students on two campuses in Wynnewood and Melrose Park. At Perelman, we cultivate character, inspire the mind and nurture the soul as students explore, achieve and dream – all in a dual-language environment.
Perelman Jewish Day School is seeking a Communications Manager with responsibility for developing and implementing all marketing and communications strategies and functions, both internal and external.
Responsibilities:
·       Coordinate relationship with marketing and communications professionals
·       Oversee the development of all printed and digital communications to prospective parents and donors including but not limited to the school's ad campaign, direct mail pieces, Annual Report, invitations to events, and all collateral materials for the school's annual Tribute Event
·       Create proposals and personalized communications
·       Enhance Perelman's visibility in the larger community by strengthening relationships with media; regularly submitting press releases/photos
·       Manage and cultivate content for Perelman's website, social media channels, and email communications
·       Support the Head of School and other administrators in preparing communications and special reports to parents, donors, and other constituents
·       Cultivate content for weekly eNewsletters to parents
Qualifications:
·       Bachelor's Degree (minimum)
·       Exceptional organizational and multi-tasking skills
·       Outstanding interpersonal skills essential for interacting with different constituents – donors, parents, faculty, students and volunteer leadership.
·       Creative, with experience and in digital and traditional marketing, writing, and brand strategy
·       Superior writing, editing and project management
·       Knowledge of Jewish community, holidays, traditions and practices; working knowledge of Hebrew language a plus
·       Experience with social media tools, working knowledge of website and print production
·       Prior experience in marketing/communications preferred
·       Fundraising, non-profit/educational experience a plus
Duration:  full-time, based on our Wynnewood, PA campus
Salary: Commensurate with experience + benefits
Position Reports to: Director of Institutional Advancement