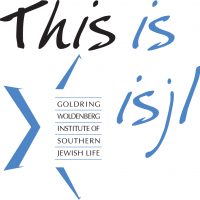 Full Time
Closing date: Mar 1, 2020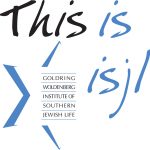 Website theISJL Goldring/Woldenberg Institute of Southern Jewish Life
Supporting, connecting, and celebrating Jewish life in the South
Your 2020-2022 Southern adventure awaits!
The Goldring/Woldenberg Institute of Southern Jewish Life needs energetic and enthusiastic EDUCATION FELLOWS to live in Jackson, Mississippi and travel across our Southern Region.
Education Fellows work for two years with Jewish communities across the South who range in size from fewer than ten students to hundreds of students. The ISJL's mission is to ensure that all Jewish children in our Southern region receive access to an excellent Jewish education, no matter where they live or the size of their religious school. Education Fellows work to create a common body of Jewish knowledge by:
• Assisting in implementing a comprehensive religious school curriculum
• Traveling twice a month to Jewish communities across the South
• Leading Shabbat and holiday services
• Creating exciting programming for all age groups
• Organizing and directing an annual education conference
• Recruiting new communities
What you will gain: ISJL Education Fellows gain tremendous experience in this position building both communal service and leadership skills over the two year fellowship period. Education Fellows are based in our office in Jackson, Mississippi, and travel all over the South visiting unique communities. On-the-job training is provided, as well as salary, expenses and benefits. Upon completion of their time at the Institute, many Education Fellows have been accepted into top graduate programs and received quality job offers in the Jewish community.
Qualifications: College degree, involvement in Jewish life/ organizations, résumé, and references.
To apply: Please send a résumé and cover letter to Rabbi Matt Dreffin, Director of Education (mdreffin@isjl.org). We accept applications on a rolling basis; candidates who submit by January 1, 2020 will receive priority consideration.