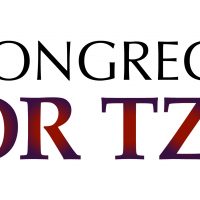 Part Time
Closing date: Aug 1, 2018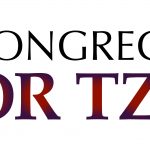 Website Congregation Or Tzion
The Conservative Synaogue in Scottsdale, AZ
Congregation Or Tzion is a 425 family Conservative congregation in Scottsdale, Arizona seeking a part-time Youth Director.  We are seeking a creative, friendly and engaging Youth Director to be responsible for youth programming for our 4th – 12th graders. This individual will have the support of the synagogue staff and lay leadership.  They will work very closely with the Youth Commission.
Responsibilities
Plan activities that are age appropriate and consistent with Conservative Jewish Values
Planning a balanced calendar of activities that consist of educational, religious, social action and social content (approx. 2 events per month, per youth group (Kadima, Jr, USY, Sr. USY))
Integrate programming that is coordinated with the synagogue calendar
Establish a strong sense of Tikkun Olam
Develop long range plans for youth groups
Supervising advisors, volunteers and event staff as needed
Handling administrative duties of Youth Department, including budgeting for events, fiscal year,
Timely publication and marketing for upcoming events
Projected timeline of each event with sign in and sign out logs and forms as needed
Assisting with broader synagogue programming and special events
Interviewing candidates for event staffing opportunities as needed
Recruit new members for the youth program and retain current enrollees
Serve as a role model to synagogue youth, by emphasizing the importance of Judaism and Jewish vales in your life
Develop future leaders by fostering teamwork, collaboration and strong relationships
Collaborate with other Youth Groups in the area
Attend all Youth Commission meetings
Strong Organizational Skills
Computer skills
Communication skills
First Aid, CPR Certification within 30 days of employment.
Demonstrated leadership skills.
Able to work with children, parents, staff and community leaders
All employment subject to background check.