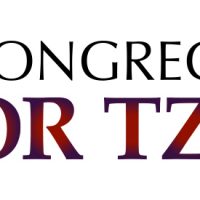 Director of Lifelong Learning and Engagement
Full Time
Closing date: May 10, 2019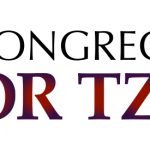 Website Congregation Or Tzion
Conservative, Egalitarian, Participatory Synagogue
Director of Lifelong Learning and Engagement
Congregation Or Tzion (COT), an egalitarian, multi-generational, participatory, Conservative synagogue in Scottsdale, AZ, is seeking a dynamic Jewish educator to serve as the Director of Lifelong Learning and Engagement.
POSITION OVERVIEW
The Director of Lifelong Learning and Engagement will have responsibility, along with key stakeholders and COT staff, for building upon a strong religious school program, developing a broad integrated vision for educational programming for all age levels of the synagogue community, providing management and oversight of the Roz Goodell Religious School, and overseeing and expanding programming for the engagement of children and teens.
The director has the following major responsibilities:
ROZ GOODELL RELIGIOUS SCHOOL
• Hire, supervise, train, and regularly assess and evaluate teachers and support staff for Sunday and Wednesday classes.
• Conduct ongoing review, evaluation and development of curriculum.
• Facilitate the school's and Shabbat programming; develop and conduct regular B'nai Shabbat (junior congregation) services.
• Design grade appropriate educational and experiential opportunities.
• Provide oversight and management of the budget.
• Promote school growth through increased enrollment and outreach, with clergy and Board of Directors.
• Coordinate 21st century learning, including technology integration.
• Build upon a caring, nurturing environment in which students explore and participate in activities that help them build a Jewish identity
Youth Programming:
• Supervise and collaborate with the Youth Director/Youth Advisor, who is responsible for programs and activities specific to teens (4th-12th grade).
• Ensure an effective and active local Kadima, Junior USY, and USY program, including regional and national participation, as appropriate.
FAMILY AND ADULT LEARNING
• Develop and oversee family and adult educational programming, such as High Holiday services for children and youth, Scholar in Residence programs and holiday celebrations in collaboration with the clergy, staff, executive director and Education Committee.
• Develop programming for pre-school age, such as monthly 'Tot Shabbat" and Havdalah services for young families.
GENERAL
• Prepare and submit, in concert with clergy, an annual budget for holiday programming, adult programming, adult education and other life-long learning programs to COT treasurer and executive director.
• Communicate regularly and build relationships with various stakeholders., including clergy, professional and support staff, shul community and prospective members.
• Engage in outreach to prospective and current members, in collaboration with the Board of Directors and clergy.
• Participate in or lead other activities and events as determined by clergy, Board of Directors or other staff, such as Scholar in Residence.
• Lead services, including Shabbat, holiday, weekday and shiva minyanim, as needed.
DESIRED SKILLS & EXPERIENCE
• Master's Degree in education, Jewish education or related field, or bachelor's degree with equivalent experience.
• Extensive religious school teaching and relevant management and administrative experience.
• Experience with child development, adolescent development, trends in Jewish education, classroom management, and curriculum design.
• Demonstrated knowledge, understanding and commitment to Conservative Judaism practices, values, and priorities.
• Dynamic relationship builder – personable, outgoing and strong communication skills
• Experience in recruitment and community engagement.
• Experience utilizing social media and technology effectively in an education setting.
• Supervisory experience.
Duration: full-time
Salary Range: $65000 to $75000
Benefit options available to successful candidate
Preferred Degree: Masters
To apply: Please submit a cover letter and resume to:
Lifelonglearning@congregationortzion.org