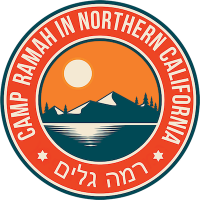 Director of Community Care & Diversity, Equity, and Inclusion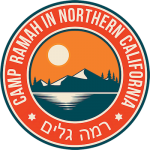 Website Camp Ramah in Northern California
Reports to:  Camp Director, works closely also with Assistant Director
Part-time non-summer, full time seasonal during summer
Position Purpose:  The Director of Community Care and Diversity Equity and Inclusion (DEI) is a senior staff member who supports and oversees the wellbeing of the camp community in close collaboration with the camp directors.  They serve as a resource and support person for the chanichim (campers) and the tzevet (staff) members in dealing with the developmental issues that often arise in the camp setting, helping to ensure the emotional, social, and physical safety of campers and staff, and being a primary liaison with camp parents. The Director of Community Care and DEI helps to promote an inclusive culture at camp and in our year round outreach and programs.
NON-SUMMER DUTIES (15 hours per week)
Review camper applications (and IEP/additional camper paperwork in some cases), conduct camper screenings prior to summer, and connect with parents, teachers, and therapists on how best to support campers during the summer
Work with the year round team to develop and implement staff and organizational training both virtually during the year and onsite during the summer
Meet with individual and groups of staff prior to the summer for staff hiring, training, and relationship-building purposes
Represent Ramah Galim in local camp cohorts/initiatives, national Ramah cohort meetings, and DEI collaboration/consultant work
Recruit and represent Ramah Galim as an ambassador in the Northern California community, connecting with Jewish professional and Inclusion colleagues
SUMMER DUTIES
Train summer staff and supervise members of the community care team (yoetzim)
Observe campers throughout the day and work with frontline staff to provide strategies for success
With the assistance of the community care team, make recommendations for restructuring the camper's schedule as needed
With the assistance of the community care team, support ongoing parent communication to identify home strategies which may be effectively transferred to the camp environment and document conversations
Facilitate camper care meetings with assigned staff to review each camper.  Discuss strategies to support the camper's success
Facilitate continued staff training throughout the summer
Serve as a primary liaison with parents through the summer towards the goal of supporting campers in a a successful transition to camp, partnering with families to meet camper needs within the context of the camp community and structures, and updating families
Facilitate and assist with behind the scenes support as needed for camper success such as emergency laundry, food packing & distribution, medical treatment accompaniment
Provide structures and tools for emotional support to tzevet (staff) and direct support as needed
Other Job Duties:
Be an active member of the senior leadership team (Hanhallah) at camp

Attend and participate in staff meetings, senior staff meetings, and trainings
Actively participate in camp events and Jewish life at camp, leading educational sessions and other activities as schedule permits
Be a dugma (role model) and supportive presence for other members of the camp community
Undertake other tasks as needed (such as driving, set up, or leading a group activity) as a senior member of camp
Equipment Used: phone, computer, writing utensils, paper, washing machines, cleaning supplies
Camp Staff may be asked to use fire protection equipment, washers and dryers, dishwashers, and specialty program equipment.  Some may be asked to drive camp vehicles or watercraft.
Qualifications: (Minimum Education and Experience)
Must be at least 21 years of age with a Graduate degree in psychology, special education, or social work (or similar)
Preference will be given to those with counseling/social work/psychiatry/mental health support work experience, particularly with children
Strong background in formal and informal Jewish education/Jewish camping preferred
Must be able to obtain or become certified in First Aid/CPR
Must submit a health history record, immunizations, and examination form prior to the first day of work
Ability to interact with all age levels
Must be able to pass a background check as required by the state of California
Knowledge, Skills, and Abilities:
Understand the developmental needs of youth
Experience with mental health
Knowledgeable and passionate about Diversity, Equity, and Inclusion work
Sense of maturity and experience when communicating with parents
Discretion with regard to confidential matters
Physical Aspects of the Job: Ability to work long hours, including standing and/or sitting. Ability to work independently to complete tasks including during non-traditional hours. Director of Community Care & Diversity, Equity, and Inclusion must live on site during the summer season and may be housed in rooms with communal bathrooms.
Interested applicants can email Rabbi Sarah Shulman at sarah@ramahnorcal.org.