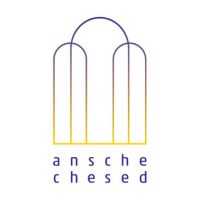 Ansche Chesed Youth Director Job Description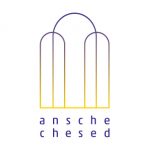 Website Ansche Chesed
Congregation Ansche Chesed (251 W. 100th St. @ West End Avenue) is seeking a dynamic educator to serve as a warm, welcoming, and professional presence for AC pre-teens, teens and their families.
The Youth Director will serve as a resource and connector for AC Youth and their families. S/he will work with teen leaders to craft the vision for our teen engagement, plan our slate of programs, and recruit for participation. S/he will be responsible for planning, supervising, and attending youth events, and will seek out opportunities for connection and collaboration with other facets of the Ansche Chesed community (e.g. Social Action Committee, etc). The Youth Director will also serve as a liaison between Ansche Chesed and other institutions and community groups with respect to joint youth programming.
The Youth Director will have primary responsibility for designing and implementing pre-teen and teen programming in the AC community, and will supervise administrative (e.g. calendaring, room reservation, ordering food, PR, etc.) and programmatic aspects of each event.  Pre-teen and teen programming at Ansche Chesed includes special programs for Jewish holidays, Shabbat centered activities, Chesed focused opportunities, and community building activities for different age cohorts. The Youth Director will design and implement Project Aliyah, our program for families preparing for b'nei mitzvah celebrations. The Youth Director will co-lead our bi-weekly Teen Class, oversee our monthly Moving Traditions groups and supervise the group leaders, and ideally play an active role in the Ansche Chesed Hebrew School with its middle school students.
The Youth Director will serve as a key member of our Youth and Education team (alongside our part-time Family Program Director and full-time Education Director / Associate Rabbi), and will provide support to other areas of youth programming and education as needed. The Youth Director is expected to communicate and collaborate with the various key stakeholders in the Ansche Chesed community, including the Rabbis, Hazzan, Hebrew School, Youth and Family Programming Committee, Social Action Committee, and Board of Trustees, as appropriate.  With the supervision of the Associate Rabbi, the Youth Director will evaluate existing programming, and bring fresh, innovative ideas to our staff, so that we can continue to provide relevant, meaningful programming to our families. During this current period of "Virtual youth engagement," s/he will connect with AC Youth and their parents, individually and in small groups, to keep our youth engaged, and connected to one another and to AC.
Hours and Compensation:
This is a part-time position, approximately 12-15 hours/week. Flexible summer start date (July 1 to August 15) until late June 2021. The compensation range for this position is $12,000 – $15,000.
Interested candidates should submit a cover letter and resume to Rabbi Yael Hammerman (rabbiyael@anschechesed.org).  More information about the Ansche Chesed community can be found on our website: www.anschechesed.org.