---
Upcoming Events

Previous Events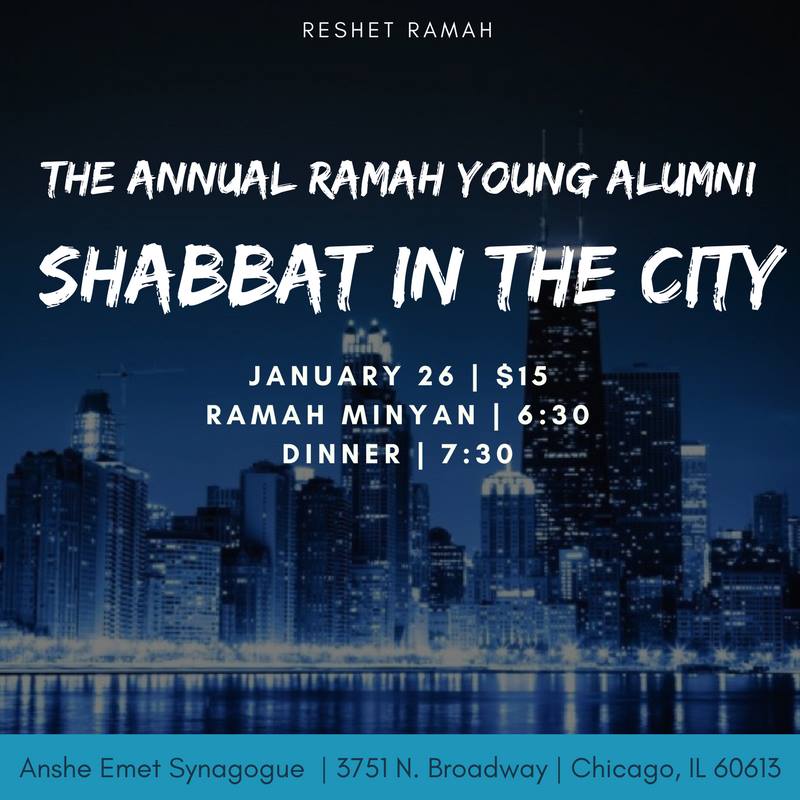 Join us for our Annual Ramah Young Alumni Kabbalat Shabbat and Dinner in the City!
Ramah Minyan will begin at 6:30 PM followed by dinner at 7:30 PM. Dinner, dessert, drinks, and fun!
Please register by 1/23 to attend dinner.
For more information, please contact Elana Tennenbaum at etennenbaum@ramahwisconsin.com
---
Coordinator
Elana Tennenbaum | Wisconsin
Elana was born and raised in the Suburbs of Chicago and spent 8 summers at Camp Ramah in Wisconsin, 6 as a camper and 2 staff. She currently sits on the Ramah Day Camp Advisory board, and sends her 3 kids to the Ramah Day Camp and Camp Ramah in Wisconsin. Elana has extensive experience organizing fundraisers and planning events that bring Jewish families together for Bernard Zell Anshe Emet Day School in Chicago. Elana has a B.A. in Hospitality Business from at Michigan State University and lives in Chicago with her husband Jason, and 3 children, Noah, Sydney and Nathan. She is excited to bring her expertise in event planning to creating programs for Ramah Alumni and their families. Contact Elana at etennenbaum@ramahwisconsin.com.