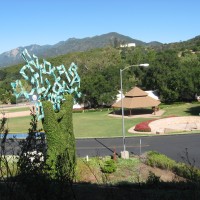 Ramah California Holds First Ezra Reunion
On Friday, May 8, Camp Ramah in California hosted the first ever Ezra Reunion. Under the National Ramah Tikvah Network umbrella, Ezra is the program at Ramah California for adults with special needs. Sixteen Ezra participants and six Ezra coordinators came together from different parts of southern California to experience Shabbat in beautiful Ojai. April Better, a Camp Ramah in California staff member, writes of the wonderful weekend below: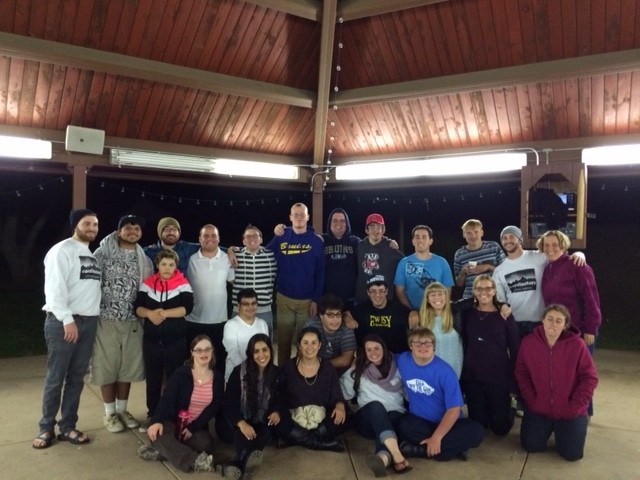 It was a very moving experience to be transported back into a place where Facebook didn't rule everyone's lives and the pressures of the "real world" slipped away. As we all breathed in Shabbat, I looked around and saw the smiles on each person's face grow. Everyone has a camp connection, but there is something unique about the Tikvah connection. The love, happiness, and warmth that surrounds everyone who is a part of it can be instantaneously felt, and those feelings were strong over the weekend. Throughout Shabbat, there was davening outdoors, drama games played with oversized props, a very intense kickball tournament, and Jewish text learning, just to name a few. As we found ourselves facing the setting sun on Saturday night, we knew that Shabbat was over, and our weekend was coming to a close. It wasn't a sad feeling, but more of a feeling of appreciation to be back at camp with such wonderful people. We sang the night away with Karaoke, and in the morning got on a bus to go back to our own homes. The weekend was not only a great way for friends to reconnect, but also to be reminded that Camp Ramah is a truly magical place.