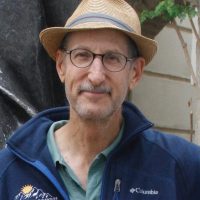 Ramah: Then (1970s) and Now (2017)
Andy Polsky | California
Andy Polsky retired in 2015 after serving The Rabbi Jacob Pressman Academy as Elementary School Principal for 22 years. Since retiring he has spent much of his time woodworking.
In the summer of 1976, I spent my last summer on staff at Camp Ramah in California as Program Director, after five summers as a Rosh Edah. Previously, I had been a camper and counselor at Ramah California. During my Rosh Edah years we transitioned directors (there were 5 in those 6 summers), and we moved from the "old" camp to the "new" camp, the current facility. The old camp was pretty rustic and run-down; the new camp was quite posh (the bunks were air conditioned!). In those days camp maxed out at about 250 campers, and about 150 staff. (Today we have 600 campers and 250 staff.) Beyond these basic differences, camp has many familiar qualities and some noticeable changes.
I have never strayed too far from camp. I spent my years in the Jewish Day School world, retiring in 2015 as Elementary School Principal at Pressman Academy in Los Angeles. My children spent their summers at Ramah and my son Ari is on the year-round staff at Ramah California. So while it has been 40 years since I was on staff, I have heard about camp life for the last 20 years.
I am back at camp as the Nagarut (Woodworking) Specialist, a totally new specialty at Ramah California. I am thrilled to be back at camp and excited to be on staff, yet I am on the periphery and have the opportunity to observe camp from the sidelines.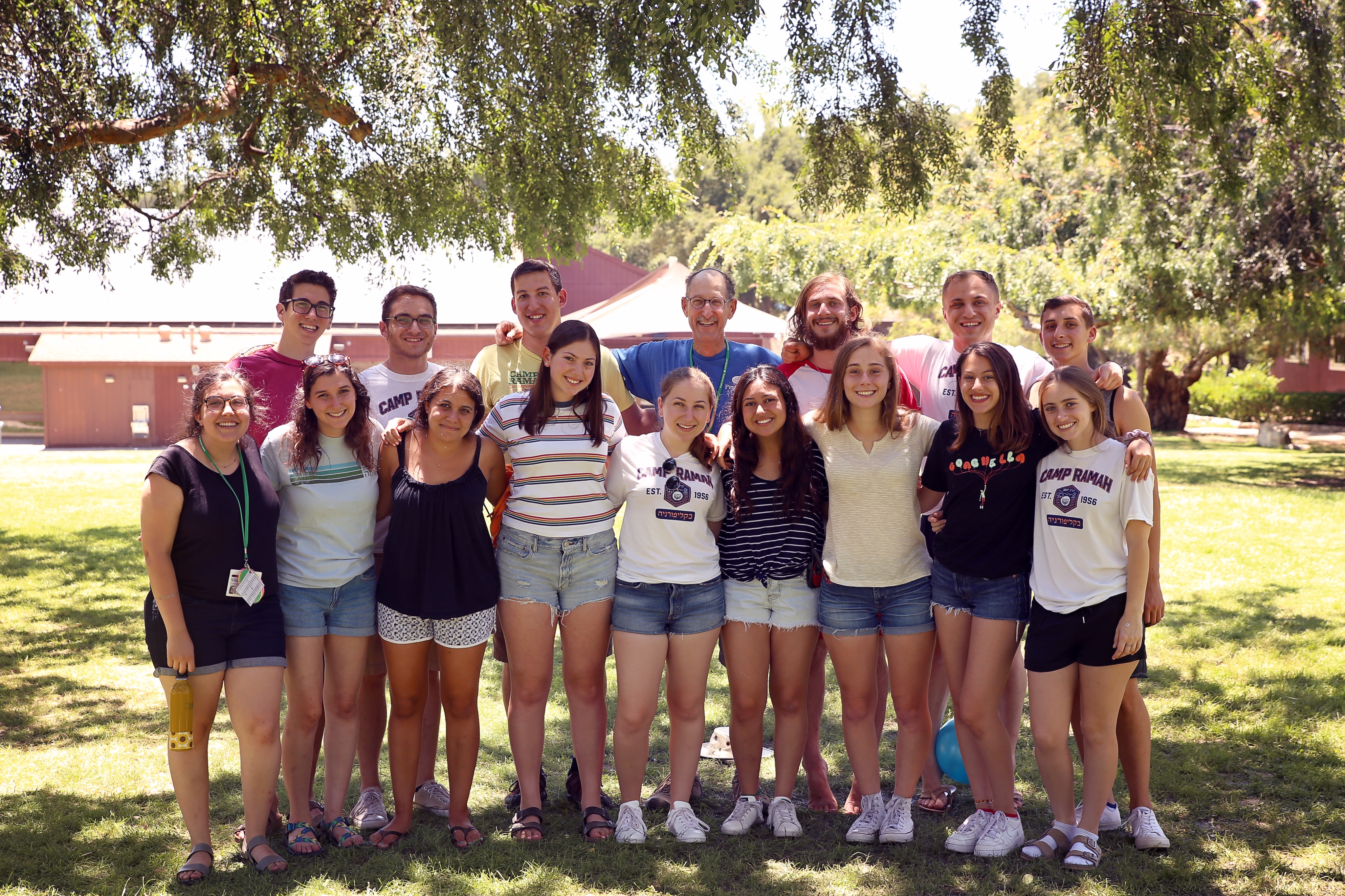 The question I have been asked is what's new and what is the same? I think the most important element of camp is the same: the staff that return year in and year out. They are committed and come to camp with energy, enthusiasm, stamina and a willingness to give of themselves to teach the next generation the magic of Ramah! They share the fun and beauty of a Jewish lifestyle and teach the value of a caring community. These friendships run long and deep, the excitement of the campers coming off the bus seeing their friends, and the staff is a testament to the depth of the connections and the draw of the Ramah community.
In my years as a counselor, we worked every perek.I taught swimming, directed the play, and taught sports. Our one time off was when the campers had Kitot. This is another major difference. Kitot in my day was Hebrew focused; Hebrew was the language of camp. All public announcements were totally in Hebrew and we were encouraged to use Hebrew whenever we led an activity. I will never forget the moment when Ackie stopped the singing at dinner because the song included English. Though we were disappointed, we clearly understood the message. To my dismay, today, Hebrew is not the camp language. It is used, words are interspersed throughout the announcements and in conversation and most all places in camp are referred to by their Hebrew name. So while I might be disappointed that Hebrew is not as prevalent as it was in my day, I do think that the staff is more attuned to using teachable moments and they spend more time planning activities with a concrete educational goal.
Chuggim have also changed over the years. Today there are many more options and specialists to teach / lead each one. It's not just sports; it's basketball, soccer, frisbee, gymnastics. It's not Israeli dance, it's Zumba, Modern or Jazz dance. Counselors rarely lead chuggim, instead, use the time for meeting and planning.
One of my thrills at being back at camp is to see my many former students who are now on staff. It is wonderful to see how they have matured and to watch how they handle these leadership roles. I love watching them talk to individual campers or lead groups of kids in an activity. Many were surprised to see me and I look forward to opportunities to chat with them further during my stay at camp.
Finally, I think the most glaring change is a result of the technology. Parents expect to see photos of their kids as often as possible. I am particularly surprised that parents who grew up in camp and know the magic of life in camp, crave to see what their kids are doing each and every day. As a parent of kids at Ramah in the late 90s and early 2000s, I was thrilled with each letter we received. My daughter wrote two or three times a week, my son, wrote a letter once a week, at best. While I was not thrilled, I knew they were totally engrossed in camp life. I saw it on Visitors Day and in the stories they shared after they returned from camp. Would I have loved to see photos, sure, but I never worried that they were not having a good time. More importantly, camp was their special time, a time they learned independence and the importance of community.
In conclusion, camp is different, camp is great, and the spirit of Ramah remains strong and dynamic!