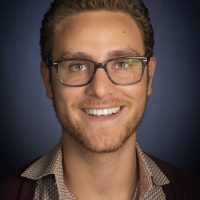 The Ramah Network Has Made It To The Philippines
Nick Bruscato | Wisconsin
Nick was born and raised in Chicago, Illinois (yes – the city, not the suburbs).  He is a Ramah Lifer from Camp Ramah Wisconsin and also participated in TRY in 2008 and Ramah Israel Seminar in 2009. He was a staff member at Camp Ramah in Wisconsin for three summers as a cabin counselor and Rosh Tevah. Nick graduated from the Joint Program at List College, JTS and Columbia University in 2014 with BAs in Modern Jewish Studies and Italian Cultural Studies.
After graduating college he attended the University of Michigan to pursue a MS in Environmental Justice and participate in the Masters International Program. Masters International is a partnership program between the US Peace Corps and the University of Michigan to simultaneously serve in the US Peace Corps while writing a masters essay. During his first year at U of M Nick was invited to serve the Peace Corps in the Philippines. In September 2015 Nick began his service as a Coastal Resource Management Volunteer in the Municipal Agriculture Office of the Municipality Catmon in the Province of Cebu. Nick is still serving in Catmon working on establishing marine protected areas, developing supplement livelihood programs for fisherfolk, and planting mangroves, to name a few of the projects. Nick likes to describe his peace corps work is, "basically community organizing"  and that he is, "not doing anything that the community can't do themselves. I am just an extra set of hands in a busy office."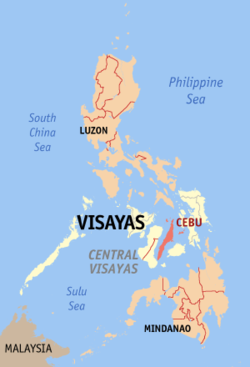 Like any Ramahnik I keep in touch with my friends at camp. One of these friends is Mark Macapagal, my cabin-mate from Bogrim through Nivo. Mark and I were pretty close in our camper days. He would visit me in Chicago and I would visit him in the Twin-Cities. One day about a month ago  out of the blue he sends me a message on Facebook saying that his father was going to be in Cebu and is hosting a family reunion and invited me to participate. He expressed regret that he could not make it to the Philippines this year but really encouraged me to go in his place. I was honored and excited, as not only had I met his dad on my visit to St. Paul, but I had met his dad as a counselor to Mark's brother Danny Macapagal. This was all truly phenomenal! I messaged Mark's dad,  Joshua Macapagal, right away and he told me that the reunion was in Catmon (my Peace Corps post) and I freaked out! The Macapagal's  family reunion was only a 10 minute ride from my house in Catmon!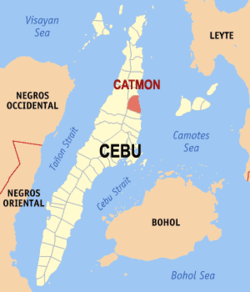 That weekend I meet Joshua at the family reunion and it was wonderful! I met all of Mark and Danny's extended family. Joshua and his family speak Cebuano, the local language of the Visayas Region that I speak in Catmon, which was remarkable. Our conversations continued all afternoon switching back and forth from English to Cebuano covering topics like current events, life in the Philippines, and Hanukkah celebrations from years past. We ate a local delicacy called Bibingka, a rice cake made with coconut milk, and sipped coffee listing to the hustle of the 'mga tita sa kusina' (aunts in the kitchen) and 'ang katawa sa mga bata' (laughter of the kids) playing in the pool. I truly felt welcomed and at home by Joshua and his family.  The odds that Mark Macapagal, my eidah mate, would invite me to a family reunion in the same town that I was serving in Peace Corps, and to be welcomed into the event with open arms and genuine hospitality is a testament to the strength and reach of the Ramah Community.