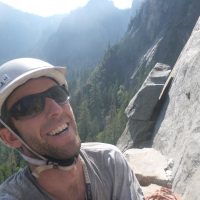 Maintaining a Jewish Identity in Yosemite
Avi Rubin | California
It was once estimated that at one point Avi spent more than 12% of his life in Ojai at Ramah California…that estimate has since been proven false but provides a point of reference nonetheless. Originally from San Diego, Avi graduated from UC Santa Barbara and has spent the last five years exploring different lifestyles from 8 months with surfer bums in Costa Rica to a year in a prestigious architecture firm before finding a home in Yosemite National Park. He genuinely loves hosting guests and encourages you to reach out to him to schedule your next visit.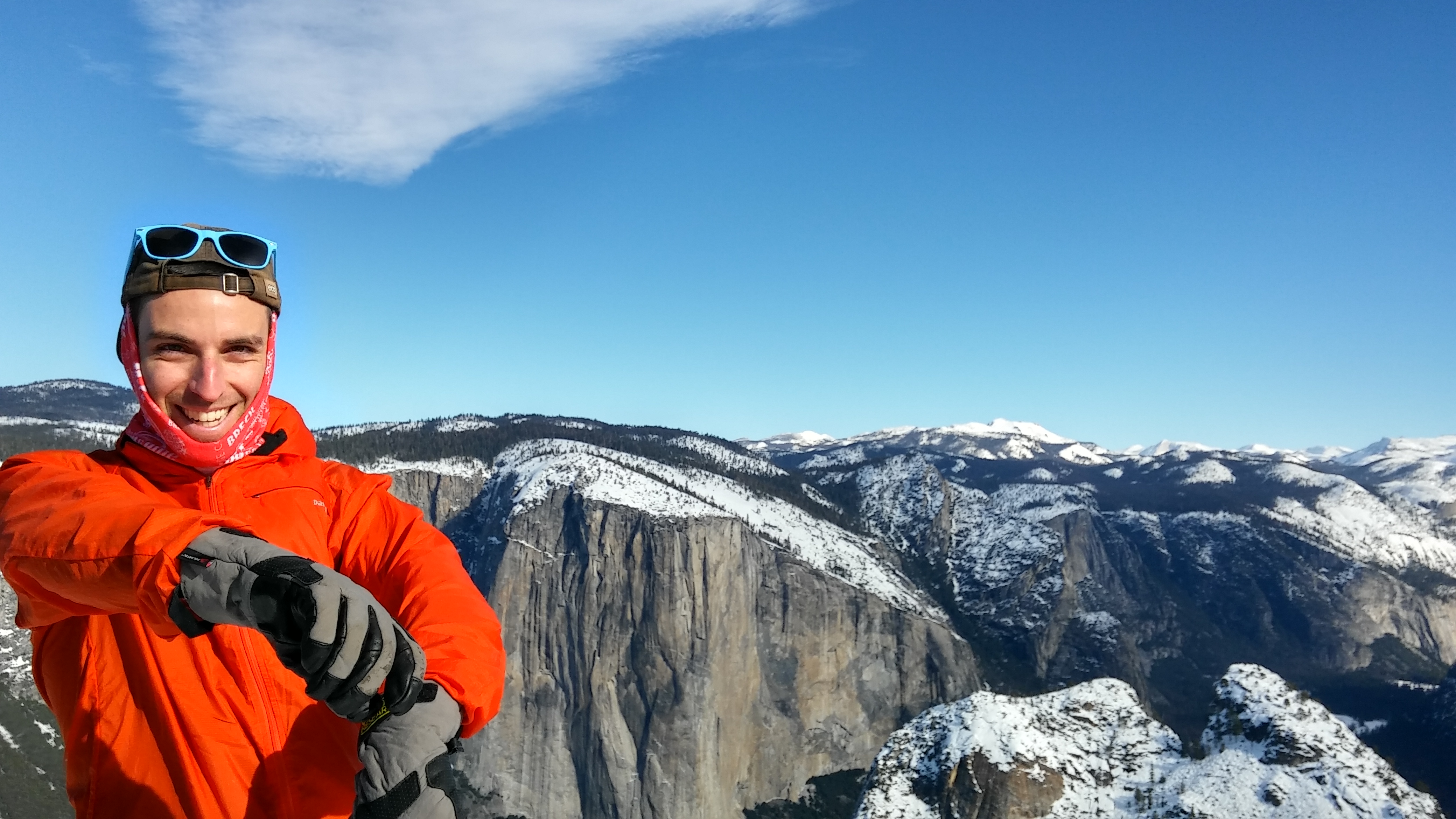 I really loved camp. As soon as I was able I convinced my parents to send me back to Ramah in California for the maximum two months every summer, and would confidently bring camp back to my very secular middle- and high-schools each year, earning me the affectionate reputation as "The Jewish One." Yeah, I was that kid. I think we as Ramah and the greater Jewish summer camp movement do a great job, and I want to bring our successes and strategies to the larger world.
Officially, I now work as an Environmental Science Educator with NatureBridge in Yosemite, as mentioned in a National Geographic cover story about millennials in National Parks. We host school groups for anywhere from 2-20 days, from day trips in the valley to backcountry snowshoeing, observing and exploring any and all things natural in the process–most typically I will facilitate a 5-day program of day hikes for a group of 15 middle schoolers from the bay area. Our niche as an organization is the bridging of natural science and what we call social-emotional learning, which is all that other stuff that makes up a person. Imagine a Ramah experience for only one week, and exchange Judaism for environmentalism…yup that's about right.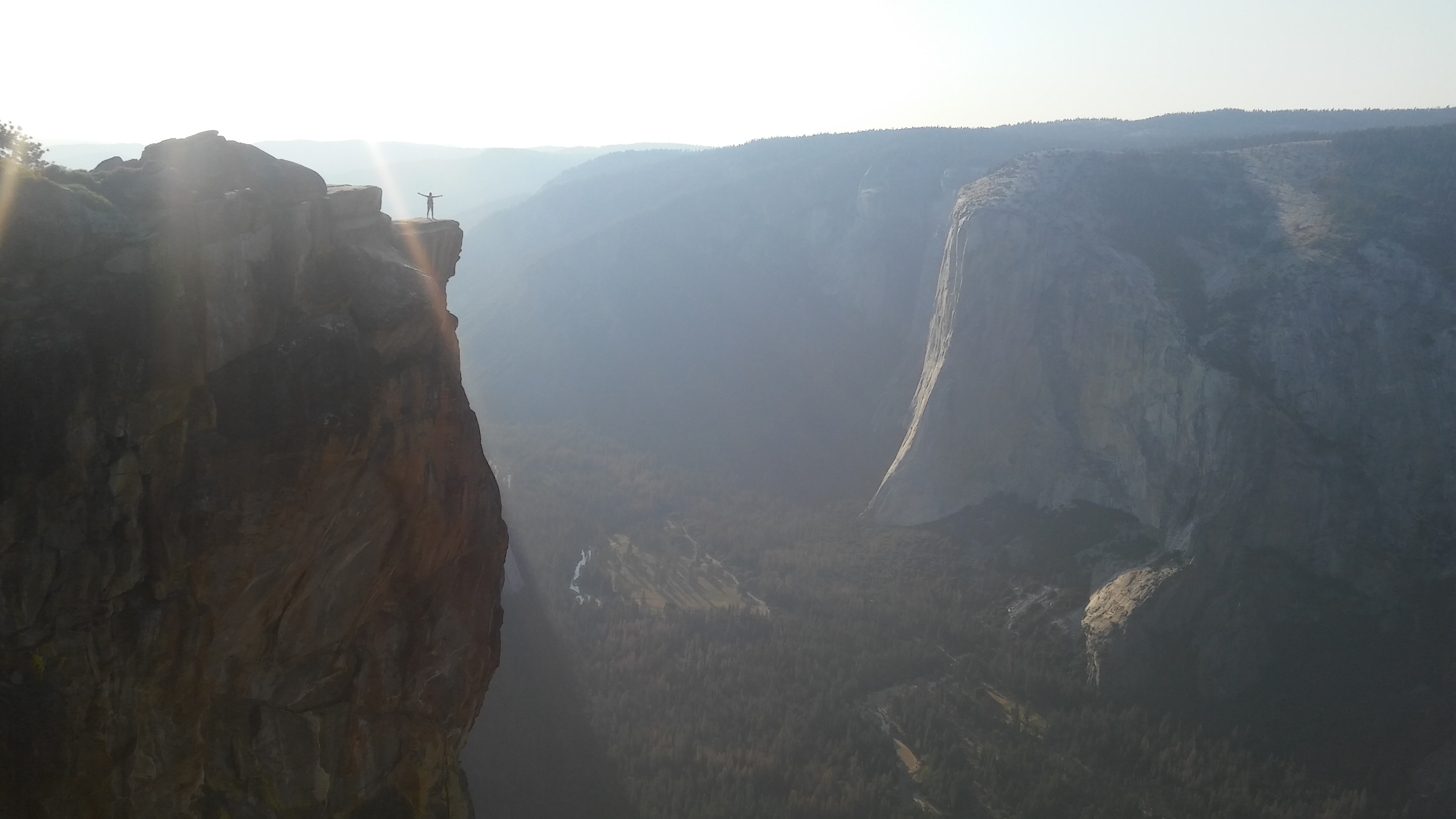 The overlap between my Ramah experiences and the field of Outdoor Education is fascinating. I find the magic lies in using icebreakers and teambuilders to establish a space for students/campers to be comfortable in their vulnerability, and that the depth of inter-personal connections comes from being pushed to delve deeper into the other person than one would regularly delve into themselves.There is no doubt that my experience as a Ramahnick built the foundation of my current teaching style: goofy while pursuing the deeper wisdom of nature.
Growing up my most influential outdoor experiences were our edah's overnights each year. I specifically remember an 8-mile hike through my first patches of snow and separately a 16-mile bike ride that planted the outdoors seed somewhere deep within me. But it took my first real backpacking trip, and staring at my favorite local hike through the window of my then-job to realize I want to make a career of being outdoors. That decision led me through a few different seasonal jobs before I finally ended up with an organization I support in a physical place that I adore. Here in Yosemite adventure waits around every turn, and there is always a new challenge to push your mind and body outside of it's comfort zone to the place where real learning and invigoration happens. No matter your outdoors experience, there is something here that will help you feel connected in ways you can't experience otherwise.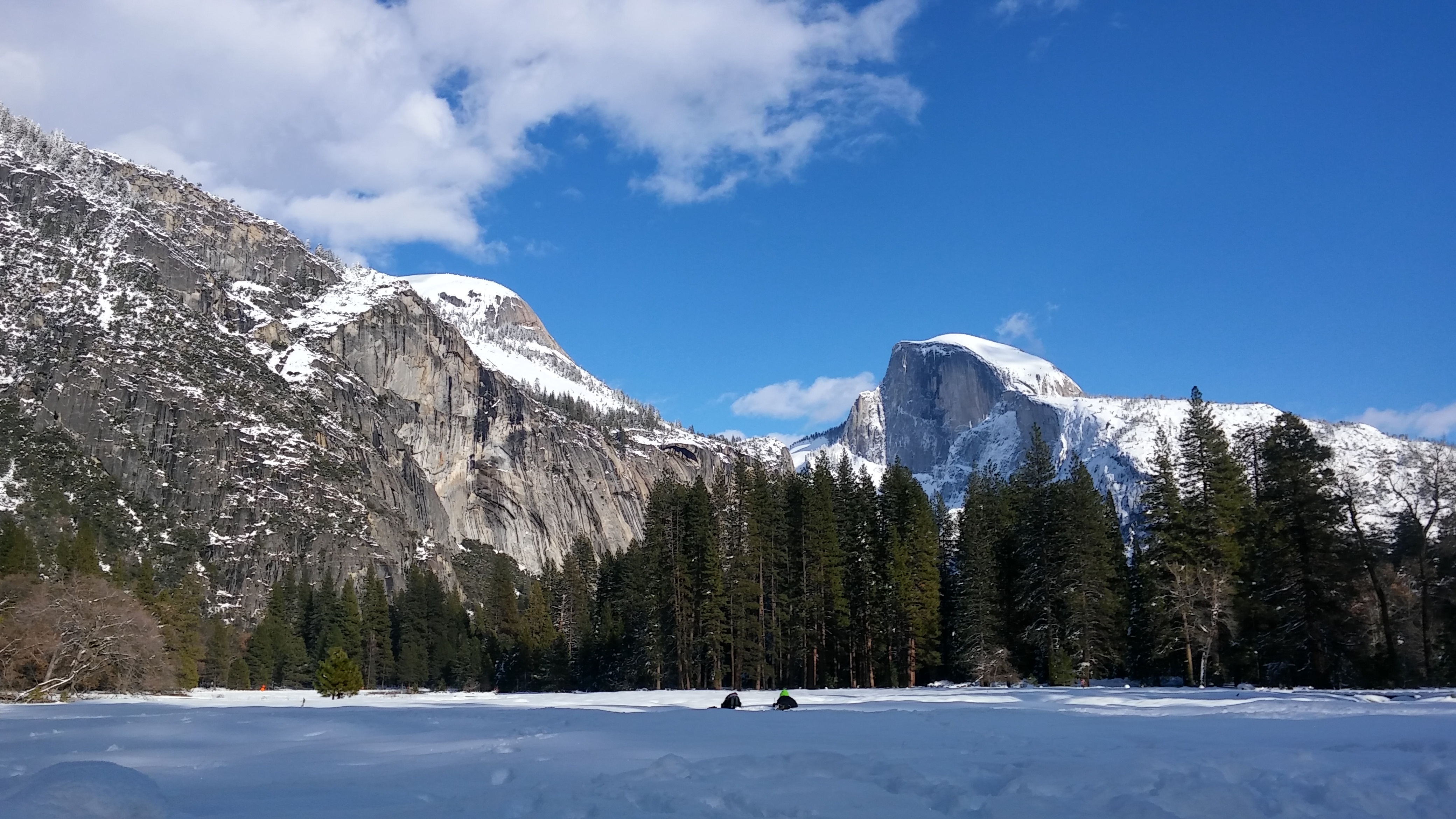 Living in a small outpost at the entrance to the park, my Jewish life has become a different sort of beast. To my knowledge there are a total of 12 Jews living within 50 miles of me. No longer can I walk into a booming Yedid Nefesh or find a Chevruta to dig into this week's portion, and my typical Shabbat dinner sacrifices Shalom Aleichem for a short lesson I give about the blessings to my 8-12 non-Jewish guests. Although I do miss a strong Jewish community, I am constantly re-examining the basics of Judaism through my peers' authentic curiosity questioning the symbolism and deeper morals of our customs. It is now commonplace for us to study Pirkei Avot alongside wisdom books from other practices, and Shabbat dinner is a local tradition that my community celebrates in some form, even in my absence.
My experiences here remind me of how much Ramah helped form who I am today. In my most connected moments I find myself singing our Ramah songs, and find comfort in our specific tunes and melodies from Havdalah to Shacharit.
I invite all of you to come spend a weekend (or more!) with me in Yosemite. My house has plenty of couch and floor space around a fireplace, and we LOVE hosting people. If I'm free I can show you around the park, if not I can at least suggest some suitable adventures…I happen to know a little bit about this place.
Ta'aseh Chaim, y'all!