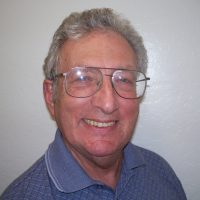 My first summer at Camp Ramah in Wisconsin was in 1949. Over the next few summers, Rabbi Seymour (Shlomo) Fox, z"l, the camp's director, brought the University of Chicago influence to camp. He introduced many of us to John Dewey, Sigmund Freud, and Bruno Bettelheim's psychoanalytical approach. Somehow, Rabbi Fox made it all come together with our Hebrew and Torah studies.
A number of us chose the JTS path and went to the Jewish Theological Seminary to become rabbis. Others among us went to the University of Chicago to study with Bettelheim and become psychologists under the Committee on Human Development. I chose the psych and human development path. I got burned out before completing the MA degree in human development, so I took a respite in 1959 to do 6 months in the Air Force Reserve and going to cooking school. To this day, I still make a very good omelet and a tasty pot of organic coffee.
After marrying my Ramah love, Rosalie Moss, in 1961, I completed my human development degree in 1964. We packed up our year-old twins, Alan and Adina, and moved to the University of Illinois so I could pursue a Ph.D. in School and Educational Psychology. I was fortunate to have some outstanding professors there who provided me with a much broader research and psychology background than I got at the University of Chicago.
By the time I graduated in 1971, Rosalie and I were surrounded by our four children. We drew on our Ramah background to provide our kids with a solid Hebrew and Jewish education. As the 1970s drew to a close, Rosalie and I had an opportunity to learn some new psychology and art therapy techniques that took our professional work to a whole new level. Twenty years later, we wrote our first book "Shrinking the 'Judge', Freeing the Inner Child." By 1980, I was in a total stress burn-out with severe health issues. That's when I got introduced to hair mineral analysis and scientific nutrition that really saved my life and restored my health, energy, and vitality. I began an intensive study of this fascinating new stress and nutrition science. Since 1980, my work has focused on linking mind and body using scientific nutrition and psychology in an integrated manner.
It's interesting now to look back to the early 1950s and Rabbi Fox's psychoanalytic approach at camp and compare it with where Rosalie and I are at today as we approach our 55th wedding anniversary. We have many blessings for which we are especially grateful. Our Ramah summer together in 1956 provides us with many wonderful experiences and memories.